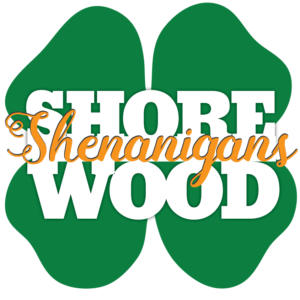 Shorewood Shenanigans – March 17th
Join the shenanigans on St. Patrick's Day, Saturday March 17th. The fun begins at noon with a street festival in the 4500 block of Oakland, filled with music, food and vendors.  Eight bars & restaurants are participating along Oakland and two shuttles, thanks to Milwaukee Brat House, will provide service throughout the day, making 4 stops: at River Park parking lot next to Harry's Bar & Grill, between Camp Bar and Milwaukee Brat House at Oakland & Elmdale, at Oakland & Kensington and looping south stopping at Draft & Vessel.
S C H E D U L E
BLOCK PARTY
12:30-2:00 musician Jesse Voelker
2:00 Trinity Irish Dancers
3:00-5:00 band In the Know
4:00 McMenamin Irish Dancers
5:00 Trinity Irish Dancers

Three Lions Pub traditional Irish food, drink and Jameson stations outside as well as a Bloody Mary Bar @ North Star
Gaelic Football & Milwaukee Hurling Club sport demonstrations
VENDORS at the BLOCK PARTY
Little Sprouts W/kids crafts
Rock Your Sparkle – Mixed media hand made jewelry. Part bohemian part rock girl and a hint of sparkle.
JoeMama – Usable, drinkable, treatable, adorable, artful gifts, many WI & MKE specific designs
Just Goods – Fair trade home goods, skin care, jewelry, clothing, toys, natural products, men's section and more…
All things FAB & Home Again – Selling handmade jewelry and thrifty FAB finds & restored furniture
Heidi & James Steeno – Art Prints & Maps, many MKE and area specific
OnezieTwozie – Baby booties, bibs, burp rags, and so much more!
BlackBear Boutique – a finely curated collection of baby and children's clothing and accessories
AROUND OAKLAND
Harry's Bar & Grill – offering traditional Irish Fair throughout the day, McMenamin Irish Dancers at 5:30.
Milwaukee Brat House– Molly's Ghost performing 12:00-4:00, Jameson tasting 1:00 – 2:00, McMenamin Irish Dancers at 4:45 and don't forget about trying the Corn Beef Hash and other specials of the day.
Camp Bar– Tons of drink specials including $5 Guiness Pints. Check out musician Brett Gaertner at 9:00 pm.
Draft & Vessel – New micro brews and musician Andreas Transo at 5:00
Cloud Red – drink and food specials throughout the day. Try the Paddy's Punch and the Tully Mules