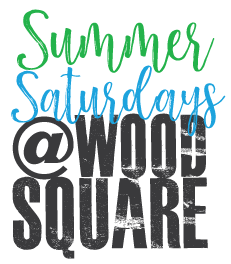 June 2nd, July 14th & August 11th – 10am – 2pm
The inaugural year! Located in the area now known as Wood Square (the outdoor market spaces just South of MOD Pizza on Oakland and Wood), one Saturday of each month during the summer will be filled with local vendors and family fun!
Each Saturday, the vendors will have a different theme to them! June 2nd is all about Father's Day, July 14th is all about pets, and August 11th is all about the kids!
June 2nd Vendors
Joe-Mama Creations Usable, drinkable, treatable, adorable, artful gifts for yourself and others!
Luxe The Salon offering men's hair/neck cleanups & products
E & M Candles candles hand poured in Shorewood
Just Goods unique items. Shop LOCAL, FAIR and ECO all in one place!
The Julery modern, affordable, natural stone jewelry and accessories
Alonzo Artistry Cut Bottle Barware and Repurposed Wine Storage.
MissMashed Vintage & thrifted items, combined to create interesting new pieces
Groom For Men offering Products
Face painting by Alicia
StreeTaco King  Shorewood's best and only taco cart
Little Sprouts Play Cafe Little Brew Bar Serving coffee!
For sponsorship opportunities, please click here! To be a vendor, click here to email Sarah!