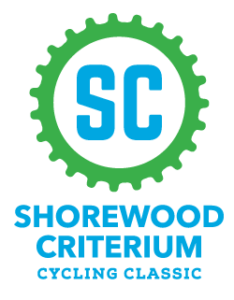 Thursday June 28th – One of the best known cycling events is the Tour of America's Dairyland, where over 500 cyclists from around the country and abroad compete. This is Shorewood's 15th year participating in the 11 day event. It is a massive neighborhood event complete with entertainment, family fun and kid activities!
Kid's Roll
This free event is open to children with bicycles or "three-wheeled" bikes ("Big Wheels" or bikes with training wheels). Kids will ride casually (it's a fun event – not a race!) on a limited part of the same course that the "Big Kids" race on. To participate, pick up a race number and swag at the North Shore Bank tent between 12:00-6:00 PM in front of North Shore Bank (Lake Bluff branch), near the backside of the Start/Finish stage.
Kids may decorate their bikes from 4:00 and 6:00 p.m. sponsored by Little Sprouts Play Café. The decorating station will be at 4496 N. Oakland Ave in the Kensington Liquor parking lot, near the Kid's Roll starting point.
There are four heats, starting at 6:20 p.m. on Oakland Av & Kensington Blvd and the finish line is the "Big Kids" finish line at Oakland Av & Lake Bluff Blvd. Kids will be treated to ice cream by Culver's after.
Heat 1: Ages 4 and under
Heat 2: Ages 5/6
Heat 3: Ages 7/8
Heat 4: Ages 9-12
Volunteering Opportunities
If you'd like to get involved, consider volunteering as a crosswalk marshal, ensuring the safety for pedestrians and riders. Pair up with a friend or gather a group and be your own volunteer team! Help is needed throughout the race day, so just let us know what time works for you. Sign up HERE.