Spring Time Thanks
As Spring and Summer are just around the corner and when schedules start to get busy, a quick shout out to the BID Board of Directors is in order! These 15 amazing individuals volunteer their time, ideas and assist with making Shorewood the great community that it is.
What is the BID specifically? The Shorewood Business Improvement District (BID) was established by commercial property owners and the Village of Shorewood in 1999 to promote the neighborhood as a premier destination for retail and service businesses to locate and thrive. With one staff director, and countless numbers of community volunteers, the BID is able to produce events like the Shorewood Criterium Classic, the Shorewood Feast and Winterfest along with promote and leverage dining and entertainment, develop and solicit high-quality businesses, focus, promote and enhance the brand image of the business district and monitor infrastructure.
Make sure to say a special thanks to the individuals below and stop in one of their amazing businesses to thank them for their time and dedication to Shorewood!

Top Row (L to R): Jerolynn Bell-Skaggs – Family Healing and Wellness Center, Jake Bresette – Lake Effect Surf Shop, Ned Brookes – Acacia Dental & Craig Bulluck- Edward Jones
Second Row (L to R): Cara Crafton – Craft Salon MKE, Jay Creagh – Shorewood Resident, Nat Davauer – Draft & Vessel & Kimberly Hall – Signature Sweets,
Third Row (L to R): Arthur Ircink – Wisconsin Foodie, Anne LePlae – Alliance Francaise de Milwaukee, John Ludwig – Riley's Sandwich Co. & Michael O'Connor – Dominion Properties,
Bottom Row (L to R): Adrienne Shea – Little Sprouts Play Café, Chris Tinker – Three Lions Pub & Shannon Weber – North Shore Bank
19th Annual Shorewood Criterium Classic
Friday, June 23rd

The 19th Annual Shorewood Criterium Classic, presented by Draft & Vessel, hosted by the Shorewood BID will be coming up before you know it!
Please join the Shorewood Business Improvement District (BID) on Friday, June 23rd from 11:00 am to 8:00 pm for this fun one-day event showcasing riders from near and far! Shorewood riders are already gearing up to race and local families are getting ready to host national riders for the 11-day long event!
Races of this caliber could not happen without support of the community and many great volunteers. Shorewood has always risen to the challenge of putting on one of the greatest races in the series and this year is no exception!
Please review the available slots below and click on the button to sign up. Thank you! Please email at anjum.alden@gmail.com or director@shorewoodwi.com with any questions.
Welcome Happy Little Stars to Shorewood
Happy Little Stars
, a new retail shop and creative space specializing in elevated party supplies and children's décor, is set to open its doors in Summer 2023. Located in on Capitol Drive, this store aims to be a unique shopping destination that offers a curated selection of party goods and decorations, along with décor, wall art, furniture, select toys and other vintage gems to brighten your child's room!
The owner, Tracy Federwitz, also seeks to offer parent-and-child workshops, for bonding time with your little one, without the hassle. The store's opening will be marked by a grand opening event sometime in June, with more specific details to be announced soon. The event will feature fun activities for children, as well as a special raffle giveaway for one lucky customer.
For more information about Happy Little Stars, including its product offerings and upcoming events, please visit the store's website at www.happylittlestarsmke.com, contact them at happylittlestarsmke@gmail.com, or follow the store on social media including Instagram at happylittlestars_mke.
Welcome Oak Leaf Veterinary Clinic to Shorewood

Located at 4600 N. Wilson Drive, Oak Leaf Veterinary Clinic is a small animal clinic focusing on cats and dogs with the hopes of including other small animals in the future. They are an independently, woman-owned practice offering general wellness, urgent care, surgery, dentistry and much more. Their mission is to provide pets with the highest quality care and committed to ensuring a comfortable and trusting environment. They value compassion, honesty, communication, and client education. Oak Leaf's goal is to improve quality of life through the client-patient relationships, informed decisions, and preventative care.
Owner, Dr. Elise Wabiszewski (Dr. Wabi) received her DVM from Ross University School of Veterinary Medicine and completed her clinical rotations at the University of Wisconsin School of Veterinary Medicine. She focuses on preventative medicine and improving the human-animal bond. She is certified in Fear Free Animal Care with a focus on creating a positive experience for all animals and clients visiting a veterinarian. She believes that quality medical care starts with the communication and trust between the owners, animals, and doctor. Stop by and say hi or schedule an appointment by emailing reception@oakleafvetclinic.com.
Patio Season at Draft & Vessel
The parklet is up and ready for you to enjoy some drinks on the patio! This beautiful weather is all the more reason to get outside and celebrate Spring! Stop over to Draft & Vessel to check out what's on tap!
Wake up Ready in Spring with Beü Face and Body Lounge

Beü is offering specials during the month of April! Everyone should be pampered and ready for spring in every way possible. Check out the specials below:
$200 MICRONEEDLING with placenta like growth factor

$100 ALL chemical peels, includes microdermabrasion

$150 BOTOX, NO BOTOX FACIAL

NOVALASH lash extension sets for $150 and $65 for first lash fill after 3-4 weeks.
Bookings at 414-446-1200 or www.vagaro.com/beufaceandbodylounge, schedule your appointment today!
Newly Remodeled Space at Shorewest Northshore
The Shorewest Northshore office located at 4559 N. Oakland Ave has just completed a months long full, interior remodel of their office building. They are always striving to maintain a space where agents feel they can thrive and our clients feel comfortable to relax and enjoy the process of buying and/or selling. They worked with Jessica Forston of Fringe Interiors, to create a luxurious, modern, open feeling that reflects today's trends. Agents now have multiple meeting and work areas while maintaining their own individual spaces. This all leads to a comfortable, collaborative atmosphere that reflects the way they enjoy doing business. Shorewest Northshore encourages members of the public to pop in for a cup of coffee to get to know the new space!
Low fixed rate for five years

Manageable payments amortized over 20 years

Use any way you choose: debt consolidation, home improvements, and more

Apply by April 30, 2023
A New Level of Membership at Metro Market

Get more savings and more benefits with a Boost by Metro Market Rewards membership, you'll enjoy free delivery and two Fuel Points for every dollar you spend on groceries and lots more. Membership starts at just $59. Learn more and sign up today!

Try the Lake Effect Latte with Discourse Coffee

Stop by Lake Effect Surf Shop on Thursday April 20th from 11:00am -3:00pm for a pop-up coffee shop collaboration with Discourse Coffee! Enjoy your favorite drink while hanging out with cool people in Milwaukee's only surf shop. Want to try something new? Need a pick me up after a day hittin' the waves? Check out the "Lake Effect Latte", a signature drink inspired by Lake Effect's love for surfing!
Derby Themed Swing with Shorewood Event
The Shorewood SEED Foundation cordially invites all of Shorewood to attend this year's Swing with Shorewood Gala on Saturday, May 6, at 6:30pm at Pier Wisconsin (Discovery World).
Swing is an annual gala and online auction to raise funds for Shorewood schools. Money raised goes to enhance educational opportunities for students and Shorewood's four schools.
Anyone interested in donating to the online auction, SEED is in great need of gift cards to Shorewood restaurants or bottles of wines for their wine pull. As an FYI – Scout Wine Merchants in Shorewood is offering a 10% discount for any bottles purchased for the auction, and you can leave the bottle at the store for pick-up.
To attend the event or donate an item, click here:https://www.shorewoodseed.org/events/swing/
Don't miss Shorewood's
Fresh 40 Art Event
On Saturday, June 3rd from 4-8pm and Sunday, June 4th from 2-4pm, the Shorewood Hub and Dominion Properties will host the Inaugural Art Exhibition & Sale, the Fresh 40! This amazing event will provide an opportunity to view and purchase art work from 40 artists all while supporting local non profits. Mark your calendars for this not to miss event!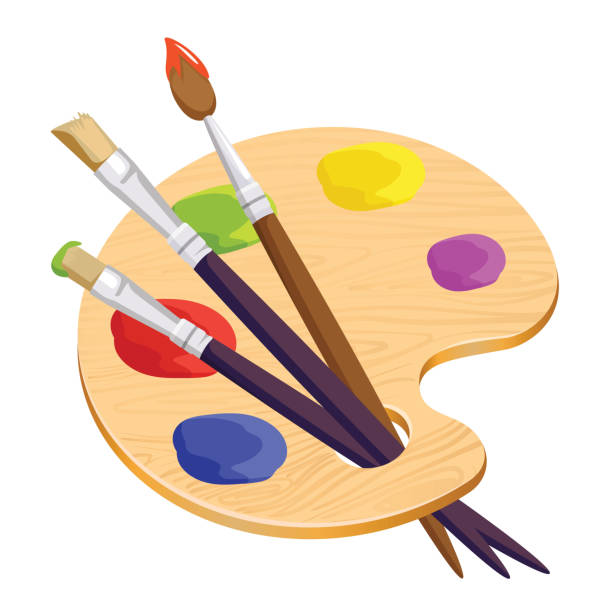 Free Screening of Who We Are: A Chronicle of Racism in America
Join the Shorewood community on Thursday, April 20th at 6:00pm in the Shorewood High School Auditorium for a free community screening of WHO WE ARE: A Chronicle of Racism in America featuring Jeffery Robinson, producer and founder of the Who We Are Project. Mr. Robinson will facilitate a community discussion following the screening.
Milwaukee County, Shorewood Foundation, Shorewood Public Library, Shorewood Moving Forward, Shorewood School District and Village of Shorewood are partnering to provide this learning opportunity to break down barriers to diversity, equity, and inclusion within our community and the County at large.
The screening and discussion are open to all members of the public.

Sip 'n Shop at Oak + Linen
Mark your calendars for Thursday, May 11th, from 4:00 – 7:00pm, when Oak + Linen will have a sip 'n shop where everything in the store is 20% off! Just in time for Mother's Day, you can get wonderful gifts for all of the mother's in your life!
Lakeside Natural Medicine
Super Salad Workshop
Help welcome back spring with a super salad workshop! A workshop to inspire you to eat more vegetables AND enjoy them! Salads can be so misunderstood. They don't have to be soggy lettuce topped with boring raw vegetables drenched in a flavorless dressing. Let's redefine the salad. Think beyond romaine, ranch, and unripe tomatoes. Salads can be a main course, rich in superfoods to keep you full and satisfied.
Whether you already love salads or you're just trying to eat a little cleaner, join Dr. Axtell for this "Doctor in the Kitchen" workshop where you will learn to build a balanced one-dish wonder and sample super salads.
When: Thursday, May 11th at 6:00pm
Cost: $50 (includes food samples and recipes)
Registration: Call (414) 939-4748 or email info@lakesidnaturalmedicine.com to reserve your spot
More information found at https://lakesidenaturalmedicine.com/events/super-salads/.
Reach everyone that lives, works, or attends Shorewood schools in one easy step. The summer issue of Shorewood Today mails by May 26th and ad reservations are due by April 19th on a first-come, first-served basis. Ad rates are an excellent value, and businesses in Shorewood earn a 10% discount!

Questions? Contact Michelle Boehm at
shorewoodtoday@shorewoodwi.gov
Office Suites Available in
The HUB
Check out the newly renovated HUB building for your next office suite! A variety of spaces and sizes are open for leasing with great pricing. Located right on the corner of Capitol Drive and Oakland Avenue in the center of Shorewood! Contact Lorna today for more details!
Office/Medical Space Available at 4485 North Oakland Avenue
Looking for space in Shorewood? Check out this beautifully maintained office/medical facility just south of Kensington on Oakland Avenue. 5,391 Square feet available at $23.00 – $25.00 per square foot which includes 11 parking spaces in the rear of the building. Great location and move-in ready condition! Contact Jenna Maguire at jenna.maguire@colliers.com today for more details!
Receptionist Needed at The Men's Room Barber Shop
The Men's Room Barbershop is looking for a part-time receptionist that is available 9am-12pm, Tuesday-Friday. Duties include assisting customers, booking appointments, inventory, and various other salon duties. PC, phone & people skills, as well as a cool, calm demeanor required. Must be reliable, professional, detail-oriented & a team player that can work in a fast-paced environment with a smile. Reception/customer service experience a plus. Stop-in or email: info@mensroombarbershop.com
"The greatness of a community is most accurately measured by the actions of its members"
–

Coretta Scott King
#shopshorewood #shoplocal #supportlocal #shopsmall #eatlocal #lovelocal