19th Annual Shorewood Criterium Classic
Friday, June 23rd
Please join the Shorewood Business Improvement District (BID) for the 19th Annual Shorewood Criterium Classic, presented by Draft & Vessel, on Friday, June 23rd from 11:00 am to 8:00 pm for this fun one-day event showcasing riders from near and far! Shorewood riders are already gearing up to race and local families are getting ready to host national riders for the 11-day long event!
The full day of racing, features a popular kids' race, Dairyland Mile race as well as a full slate of racing all afternoon and evening. Food, beer, and family fun complement the twilight pro race that promises to bring pro teams and riders from around the world.
!! VOLUNTEERS NEEDED !!
As always, these races can't be successful without volunteers like you! Race marshals and corner guards are essential — they keep racers and their fans on their respective sides of the barricades so everyone has a safe and exciting race day. Plus they get a front row view of all the action!
Volunteers get a flag and a reflective vest to use, and an event t-shirt that will be yours to keep as our thanks for your time and service. Grab your friends and sign up for a shift below!
Sponsorship Opportunities Available for the 4th of July

Are you a business looking to get more involved in community events? Do you love fireworks and festivities for the 4th of July? Become a visible and supportive partner to one of the largest and most beloved community events of the year and get your business in front of over 5,000 spectators at the parade!
The Village of Shorewood depends on community partners like yourself to support these family-friendly, memory making events that so positively impact all of Shorewood's residents, businesses and visitors! Please consider supporting today and contact events@shorewoodwi.gov!
SAVE THE DATE for the 4th Annual Shorewood FEAST
Saturday, September 9th

It's back and will be better than ever! The 4th Annual Shorewood Feast set for Saturday, September 9th from Noon – 9:00pm, is Shorewood's signature street festival from the 4200 to the 4400 blocks of Oakland Avenue. This is a family-friendly foodie event with free entertainment, food trucks and activities for every age including face painting, rock wall climbing, caricature artist and BMX demonstrations! There will be music, entertainment on two stages, a harvest dinner, artisans, and more!
Check out a video here from our 2022 Shorewood Feast!!
Mother's Day Sale at SHOP

SHOP

,
a women's clothing and accessories boutique, is having their annual Mother's Day Sale! Enjoy 25% off any one item Friday, May 12th – Sunday, May 14th.
Chance to Win with Anytime Fitness
Through the month of May, Anytime Fitness Shorewood is offering members and non-members alike the opportunity to win some great prizes that allow them the chance to give back to the community! Prizes range from a free key fob or personal training, all the way up to a free year of membership. Stop by or sign up for a online tour to check out the gym and take a shot at pulling a winning chip!
Mother's Day Specials with
Body & Being Massage

From Mother's Day through the week after, discount services are available at Body & Being Massage! Book online for all of those wonderful mother's in your life! Limited number available, so purchase now!
Book an (se)®LAB Tour and Get a 7-Day Free Trial
Where boutique fitness meets a professional athletic training room. Physically active people will have the resources available that professional athletes receive on a daily basis. Including, thorough rehabilitation, recovery modalities and effective personal fitness.
Amenities/Features/Offerings
-Unlimited Membership
– Includes 24/7 gym access
– Recovery modalities, Normatec Compression and INFRARED Sauna
– (se)® LAB App (Apple Download, Google Play Download)
– Access to fitness, wellness and injury professionals
– Access to preparatory and restorative treatment everyday
– Available supplements all included
-Rehab Packages
-Recovery Packages (Modalities, Compression, Infrared Sauna)
-FMS (Functional Movement Screen) and Y-Balance Testing
-1on1 Personal Fitness, Small Group Sessions
Click Here To Book A Tour And Start Your Free 7-Day Trial
Up to $60 Off Your First Month at
Orangetheory Fitness
May is an exciting month at Orangetheory Fitness!
Not only are they giving you an opportunity to get up to $60 off your first month, they are also offering a FREE class for all moms! Clink the link to learn more about our Heart Rate Based Interval Training, pricing and to book you first class!
Check out these amazing Happy Hour specials at Riley's Social House and Sandwich Co.! $1 off drafts, house cocktails and wines or choose flights of 4 for $16! Who can pass up $8 sous vide chicken wings that fall right off the bone, available Monday through Thursday from 4:00-6:00pm. Make your next get together with friends at Riley's!
Make the switch to North Shore Bank and get up to $400 when you open a new checking account by May 31, 2023. Get a $100 Gift Card when you open your new checking account, and receive up to $300 over the next 10 months with qualified transactions. Getting started is easy. Open your new account online today in just a few minutes using promo code MAY23. You can also schedule a virtual or in-person appointment in Shorewood.
Disclosure: New personal checking households only. Excludes Student Checking Account. Restrictions may apply. Offer available until 5/31/2023. For full details, visit

northshorebank.com/get400.

Member FDIC.
Open House at Harbor Chase Assisted Living & Memory Care
Harbor Chase is excited to show you all that their beautiful community has to offer, including a wide range of vendors who are there to support the residents in their daily lives. Join them on Wednesday, June 7th from 10:00am – Noon, as you explore the impressive facility and wonderful community. You'll have the chance to meet with representatives from various organizations and businesses, including healthcare providers, home care agencies, resource advisors, and more. Enjoy chef-prepared appetizers as you walk around. For more Information contact (414) 436-0311 today!
Don't miss Shorewood's
Fresh 40 Art Event
On Saturday, June 3rd from 4-8pm and Sunday, June 4th from 2-4pm, the Shorewood Hub and Dominion Properties will host the Inaugural Art Exhibition & Sale, the Fresh 40! This amazing event will provide an opportunity to view and purchase art work from 40 artists all while supporting local non profits. Mark your calendars for this not to miss event!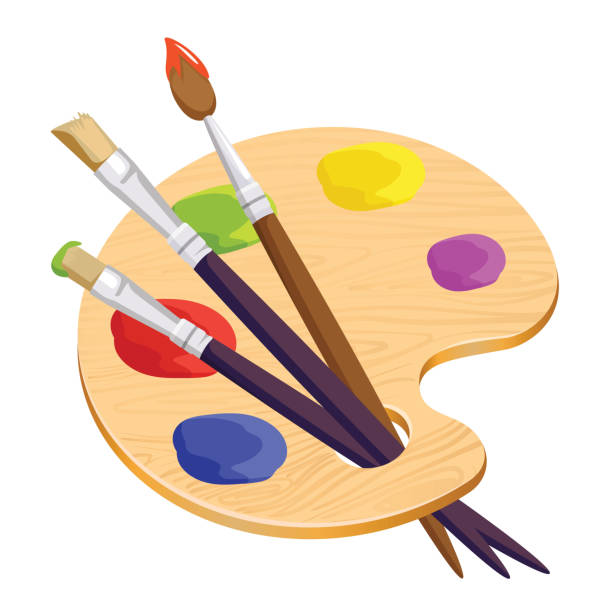 Craft & Connect Support Group at Nova Mental Health
Nova Mental Health Services, will be hosting a Craft & Connect Support group. With two different groups, one for female-identifying & Non-Binary teens and one for young adults. Join them in a laid-back and comfortable environment to discuss topics chosen by the group & facilitated by the group therapist. These topics may be but are not limited to: Mental Health, daily or reoccurring stressors, psychoeducation, coping skills, daily life tools/accommodations, self-advocacy, self-esteem/ confidence, etc.
Bring your own craft of choice or learn a new craft & use their shared craft supplies. Come join as they build community & connectedness through crafts!
Space is limited, so register soon!

Sip 'n Shop at Oak + Linen
Mark your calendars for Thursday, May 11th, from 4:00 – 7:00pm, when Oak + Linen will have a sip 'n shop where everything in the store is 20% off! Just in time for Mother's Day, you can get wonderful gifts for all of the mother's in your life!
Magical Mornings at
Blackbear Boutique

Join in for Magical Mornings of storytelling, crafts, and coffee at BlackBear Children's Boutique on May 6th, May 13th and May 20th! Their enchanting storyteller and art leader will explore new books and materials with you and your children at these FREE shop events. This May, they're celebrating the works of Eric Carle – you don't want to miss this darling series! Come over – it's tons of fun! Blackbear Boutique loves to share the magic of creativity with your little ones.
Parklets, Brunch and Concerts with Brat House Shorewood

The Shorewood Brat House has revamped their Brunch Menu and they are excited for you to try their new creations! Brunch is served every Saturday and Sunday from 10:00am until 2:00pm. While enjoying lunch, why not dine al fresco on the parklet, which is now open! Dogs are welcome!
The Milwaukee Brat House will also be hosting an all you can eat & drink VIP tailgate party for $75/person on June 3rd for the George Strait concert. The Brat House in Shorewood will also be offering FREE round-trip shuttle rides to the concert as well. To sign-up or learn more, click here: https://milwaukeebrathouse.ticketleap.com/ . Shuttle rides run continuously before and after the concert and are free with a food or beverage purchase.
Lakeside Natural Medicine
Super Salad Workshop
Help welcome back spring with a super salad workshop! A workshop to inspire you to eat more vegetables AND enjoy them! Salads can be so misunderstood. They don't have to be soggy lettuce topped with boring raw vegetables drenched in a flavorless dressing. Let's redefine the salad. Think beyond romaine, ranch, and unripe tomatoes. Salads can be a main course, rich in superfoods to keep you full and satisfied.
Whether you already love salads or you're just trying to eat a little cleaner, join Dr. Axtell for this "Doctor in the Kitchen" workshop where you will learn to build a balanced one-dish wonder and sample super salads.
When: Thursday, May 11th at 6:00pm
Cost: $50 (includes food samples and recipes)
Registration: Call (414) 939-4748 or email info@lakesidnaturalmedicine.com to reserve your spot
More information found at https://lakesidenaturalmedicine.com/events/super-salads/.
Office Suites Available in
The HUB
Check out the newly renovated HUB building for your next office suite! A variety of spaces and sizes are open for leasing with great pricing. Located right on the corner of Capitol Drive and Oakland Avenue in the center of Shorewood! Contact Lorna today for more details!
Office/Medical Space Available at 4485 North Oakland Avenue
Looking for space in Shorewood? Check out this beautifully maintained office/medical facility just south of Kensington on Oakland Avenue. 5,391 Square feet available at $23.00 – $25.00 per square foot which includes 11 parking spaces in the rear of the building. Great location and move-in ready condition! Contact Jenna Maguire at jenna.maguire@colliers.com today for more details!
"The greatness of a community is most accurately measured by the actions of its members"
–

Coretta Scott King
#shopshorewood #shoplocal #supportlocal #shopsmall #eatlocal #lovelocal